For a limited Time DAV Department
Of Arizona will match your membership down-payment up to $20.00
DAV Department of Arizona
38 W Dunlap Ave.
Phoenix, AZ 85021
602-678-0333
Fax # 602-371-0275
​admindav@qwestoffice.net


Announcements
MSO Van Schedule for September 2017
Tuesday, September 12, 2017 8:00 AM to 4:00 PM
DAV San Pedro Valley / Chapter 26
770 E 4th St
​Benson, AZ 85602​​

​Wednesday, September 13, 2017 8:00 AM to 4:00 PM
DAV Fry Chapter #14
2600 E Wilcox Dr # 8203
​Sierra Vista, AZ 85635

​Thursday, September 14, 2017 8:00 AM to 3:00 PM
​VFW
381 North Central Ave
Show Low, AZ 85901

​Friday, September 15, 2017 8:00 AM to 3:00 PM
DAV Prescott Chapter 16
​337 North Rush St
​Prescott, AZ 86301

SOUTHERN ARIZONA VAMC NEEDS VOLUNTEER DRIVERS
​SAVAHCS seeks volunteer drivers
TUCSON, AZ – The Southern Arizona VA Health Care System (SAVAHCS) in partnership with the DAV (Disabled American Veterans) Transportation Network is recruiting volunteer drivers to help provide transportation for eligible Veterans to and from scheduled medical appointments at SAVAHCS facilities throughout Southern Arizona.
Last year, DAV volunteer drivers provided more than 7,040 rides for Veterans with scheduled medical appointments to and from SAVAHCS medical facilities. Each year, the demand for Veteran transportation is growing.
"We need people who recognize the service and sacrifices of our heroes and are willing to make a commitment to ensure the promises our country made to our Veterans are kept," said Bruce Nogar, DAV Transportation Network Hospital Service Coordinator. "Our program provides a very important service to eligible Veterans at no cost to them, but we can't keep up with the demand if we don't have people who are willing and able to support it."
To become a DAV Transportation Network volunteer, drivers must have a valid, state-issued license, show proof of personal auto insurance, pass a basic physical through the VA, and commit to one year of volunteering for the program.
The SAVAHCS will provide the driver physical, all required training as well as the vehicles used for transportation. Also, all volunteer drivers that work a minimum of four hours are eligible for a free meal at the Tucson VA's main campus.

Vehicle Donation for the Benefit of Arizona Veterans
If you would like to Donate a Vehicle to the DAV Department of Arizona please call 877-999-8322 and let them know that you want to donate your vehicle to the DAV Department of Arizona. ​This program is run through our National Office. All you need to do is call the number above and the salvage company will do the rest.
DAV Department of Arizona is now on Facebook
CHECK OUT OUR FACEBOOK PAGE
FOR UP TO DATE INFORMATION ON VETERAN EVENTS
​AND NEWS FROM THE VA. JOB LISTINGS ARE ALSO POSTED.
​Click on the Facebook link at the top of this page.

DAV Wants to Thank the Sheraton Tucson for their hospitality and awesome service during our Convention
you guys are amazing. We will see you next year.
our officers in Washington dc meeting with congress
​to Ensure veterans are not forgotten
CSO Training Session
The CSO Training Session will be held on August 21 & 22​ at Chapter 18 In Tucson.
​Chapter 18 address is 4656 E 1st St., Tucson Arizona. Sessions begin at 9:00 AM.
​Chapter 18 is offering breakfast to all attendees for a $5.00 / Donation.
​A block of rooms has been set up at the Sheraton Tucson Hotel at 5151 E Grant Rd. at a rate of $73.00 / night. Call Ana or Jackie at 520-321-7602.
​Anyone wishing to attend this session must have the approval of your Chapter Commander
​Registration form can be found here. These must be returned by July 15th to Department

LEGAL CLINICS: We will be sponsoring several legal clinics throughout the year.
check the legal clinic page for more information:
​
​Next Clinic will be held at the
Chapter 20 In Glendale
​
​August 2017
​
Thank You to SDB Construction for sponsoring their 9th annual gold tournament for the DAV Department of arizona.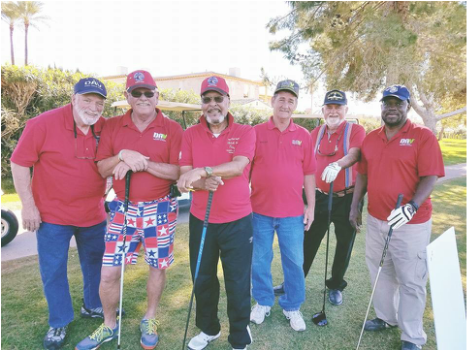 ​Department Convention
Thank You
​Sheraton Tucson
​For Hosting Our 2017 Convention
Relive the Fun
​
Click Here