For a limited Time DAV Department
Of Arizona will match your membership down-payment up to $20.00
DAV Department of Arizona
38 W Dunlap Ave.
Phoenix, AZ 85021
602-678-0333
Fax # 602-371-0275
​admindav@qwestoffice.net


Announcements
Mobile Service VAN Coming to Northern Arizona

Tuesday, April 10, 2018 Wednesday, April 11, 2018
8:00 a.m. – 3:00 p.m. 8:00 a.m. – 3:00 p.m.
Knights of Columbus Elks Club
186 London Bridge Road 900 Gates Avenue
Lake Havasu, AZ 86403 Kingman, AZ 86409

​Thursday, April 12, 2018 Friday, April 13, 2018
8:00 a.m. – 3:00 p.m. 8:00 a.m. – 3:00 p.m.
Prescott VA Medical Center VFW
500 North Highway 89 381 North Central
Prescott, AZ 86313 Show Low, AZ 85902


---
OUr Officers are in Washington DC fighting for you
​This week several of our Officers were sent to attend the Mid-Winter DAV Conference in Washington DC. While there they met with all of the Representatives For Arizona and with both Senators. They discussed many issues with these law-makers including VA Medical Center Improvements; Care-Giver Legislation; Women Veteran Issues; and the VA Budget. The Officers tasked with this important mission are Commander John Burden; Sr. Vice Commander, Glenn Hohman; Jr. Vice Commander, Kevin Cooper; Adjutant, Ron Cox; and NSO Supervisor, Aunjel Smith

SDB Held their 10th Golf Tournament on November 10 in support of DAV Department of Arizona

​The money they raised will go a long way to update our fleet of vehicles used to transport veterans to and from their medical appointments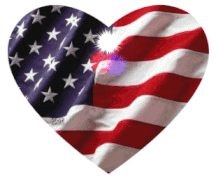 Vehicle Donation for the Benefit of Arizona Veterans
If you would like to Donate a Vehicle to the DAV Department of Arizona please call 877-999-8322 and let them know that you want to donate your vehicle to the DAV Department of Arizona. ​This program is run through our National Office. All you need to do is call the number above and the salvage company will do the rest.
DAV Department of Arizona is now on Facebook
CHECK OUT OUR FACEBOOK PAGE
FOR UP TO DATE INFORMATION ON VETERAN EVENTS
​AND NEWS FROM THE VA. JOB LISTINGS ARE ALSO POSTED.
​Click on the Facebook link at the top of this page.

---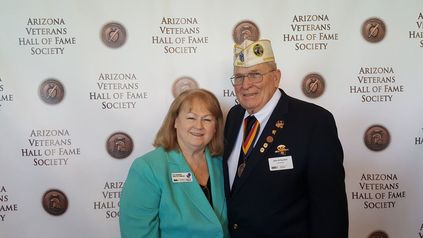 OUR CONDOLENCES TO
​COMMANDER JOHN BURDEN

​On New Year's Day 2018, Pat Burden passed away. Pat was one of the Founding Members of Unit 24 in Surprise and had risen to the office of Commander. She also held the office of Sr. Vice Commander for the State DAVA. This is a tragic loss for everyone who knew her and for the DAV and DAVA.​



​
---

LEGAL CLINICS: We will be sponsoring several legal clinics throughout the year.
check the legal clinic page for more information:
​
​
​
---


​Department CONVENTION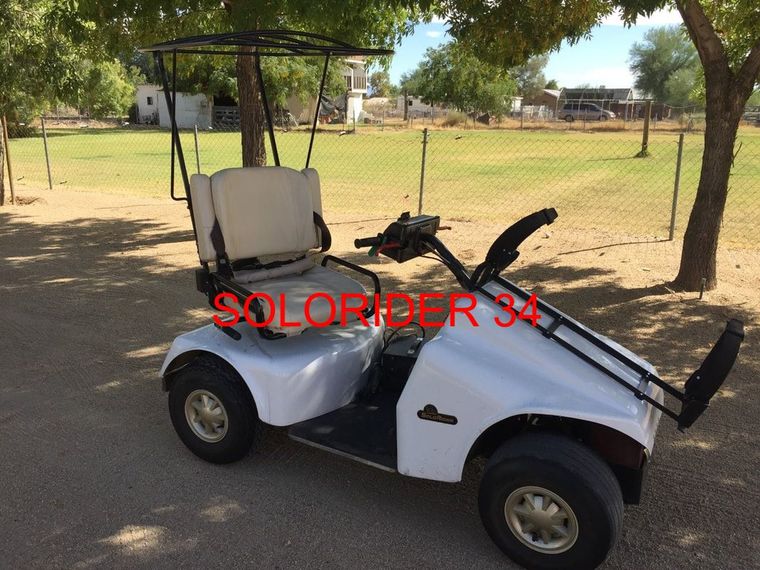 DRAWING FOR THIS GOLF CART WILL BE HELD AT OUR CONVENTION IN JUNE.
SEE YOUR LOCAL CHAPTER FOR TICKETS AND FURTHER INFORMATION.
http://www.solorider.com/product-specifications.html ​

June 6th through June 9th
Sheraton Tucson East
​5151 E Grant Road
​Tucson​, AZ
Rooms are blocked at $73.00 / Night + Tax
You can Register Online
For All updated information on the Convention Visit our Convention Page
Here
​
​