Welcome TO THE 2017 DAV DEPARTMENT OF AZ MIDTERM CONFERENCE
THe Conference will be held on January 21, 2017
DEPARTMENT HAS ARRANGED A BLOCK OF ROOMS AT
​Candlewood Suites Phoenix, 11411 N Black Canyon Highway, Phoenix, AZ 85029.
​RESERVATIONS MUST BE MADE BY 1/2/2017 SPACE IS LIMITED.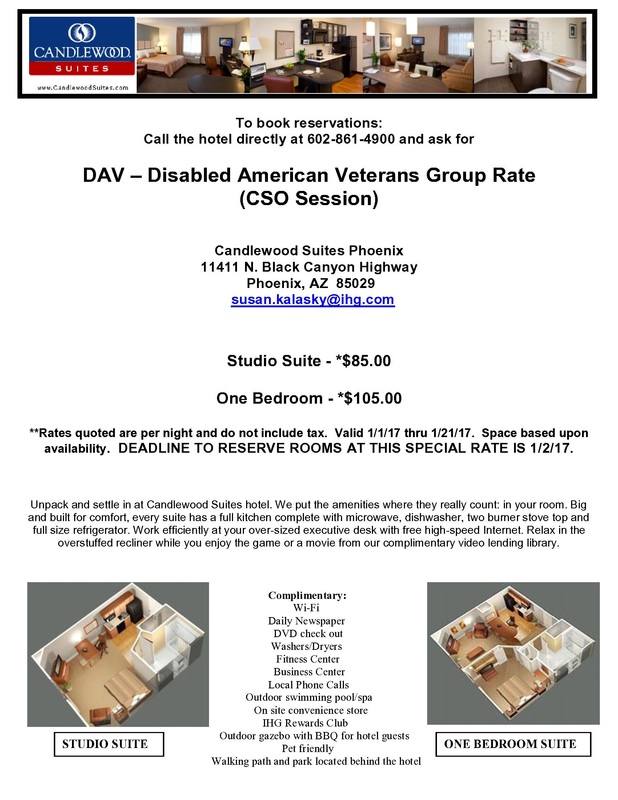 CSO Training will be held on January 19 and 20 Chapter 20

CSO Training will be open to all volunteers who would like to be certified as Service Officers. In order to register you must be enrolled by your Chapter Commander . This is the Winter Training Session in the North, the Summer Session will be held in the Tucson Area around August 2017.
​

Chapter 20 / Glendale Arizona